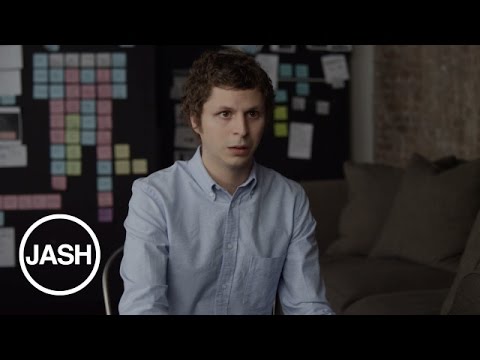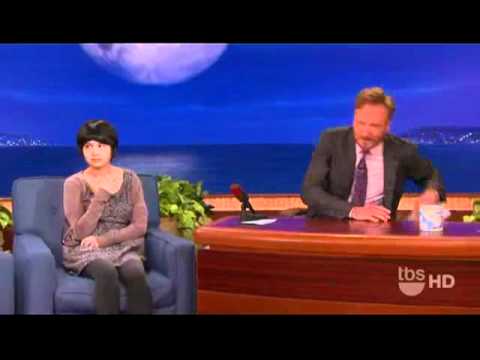 G R I M E S: I don't want to have to compromise my... →
actuallygrimes: i dont want my words to be taken out of context i dont want to be infantilized because i refuse to be sexualized
18 tags
wheelr.tumblr: Why I Write an AudioBook →
wheelr: I write Valentin & The Widow, a 1920s pulp adventure serial in which a feisty young English widow and her burly gay Russian valet travel around the world dismantling her late husband's evil and oppressive secret society. (Find it on iTunes, RSS, Tumblr.) It's big, plotty, proudly…
"I enjoy the variations that can come with having a tape and listening to it in..."
– The Ontarion - Cassettestival 3: Cassette culture revival
You Are Boring
yourmonkeycalled: Here's the full text of a piece I wrote for The Magazine a few months ago. I really enjoyed writing it, and would like to thank Marco once again for publishing it there. If you haven't checked out The Magazine yet, you should. Anyway, here's why you're a total snooze: Everything was going great until you showed up. You see me across the crowded room, make your way over, and...
"I'm a storyteller with a small creator-owned comic trying to build a readership..."
– Zub Tales | The home of Jim Zub on the web
"Read it and I think you'll agree that it's a stunningly ignorant..."
– Globe and Mail runs loony screed against "hackers", Aaron Swartz, logic - Boing Boing
"Hello, science! It's the next Frankenstein's monster jam in the..."
– Christopher R. Weingarten on Paramore's New Single 'Now' I'm always mystified at how this man uses words to describe music.
Watch
Listen to Dancing In My Dick by My Dick. Realize that no other work of Art will ever reach such an eternal truth. Die slowly.
12 tags
"I will always play a part when I decide there's one to play."
– via i am nicole elsasser
"Other things I know he's doing via Facebook: hanging out with pretty girls..."
– Away For The Holidays | Toronto Standard
The Reality of Mainstream Creator-Owned Comics
That's why you should: Support indy titles. Support creator-owned comics. Pre-order books you're interested in from your local retailer. Tell your friends about books and help build support. Support Kickstarter campaigns for great independent comic projects. Buy direct from creators at conventions so 100% of the cover price goes into their pocket. The Reality of Mainstream Creator-Owned...
run-monster-run: i wanna put my mouth on you. i wanna start giving you pleasure and never stop. 
1 tag
6 tags
Give Up November →
This is the 11th podcast of the year, so far. It's weird to have all of these old pieces of myself floating out there, and when I listen to them again I realize that none of them fit anymore.
5 tags
Watch
5 tags
Watch
Julia McDougall - I Don't Really Care (by Shortt and Epic)
"He asked, don't you find that the older you get the drunker you are? I said no,..."
– The Great Tide Pool
Watch
kingtrash: Lale Westvind
"There's a very short list of people who I would want to work with on a comic..."
– - Chip Zdarsky (via sexcriminals.tumblr.com)
3 tags
"I grew up with it," says Segall of death, "lived with it close by...."
– Ty Segall: A Portrait of the Artist as F***in' Psyched!
3 tags
"But the permitted contact would not be much sexier than a handshake."
– New rules would allow touching between dancers and patrons in Toronto strip clubs - Globe & Mail
"Poop, fart, shit."
– PFS » The Great Tide Pool
"…I really wanted to score a sci-fi, but nobody was asking me to score a..."
– Chad VanGaalen creating full-length animated film, Tarboz CBC Music
2013 Toronto Comic Arts Festival: TCAF 2013 -... →
torontocomics: Hi folks! The Application Process for The Toronto Comic Arts Festival 2013 is still underway! You can apply online now at: http://bit.ly/MZlPdG. The application process runs through Friday, October 19th, 2012. A few quick notes about applying for TCAF: - We are asking all creators,…
"I held a familiar fur, and I thought and threw."
– upon my breath
"What if the critic and the artist fall in love? Where would that leave us?"
– Frieze Magazine | Archive | Age of Anxiety
4 tags
"Not only does this give you more bang for you buck, it is a foolproof method of..."
– Brian King & David Prowse of Japandroids (http://music.cbc.ca/#/blogs/2012/9/5-for-20-Japandroids)